Data Cabling Installation Toronto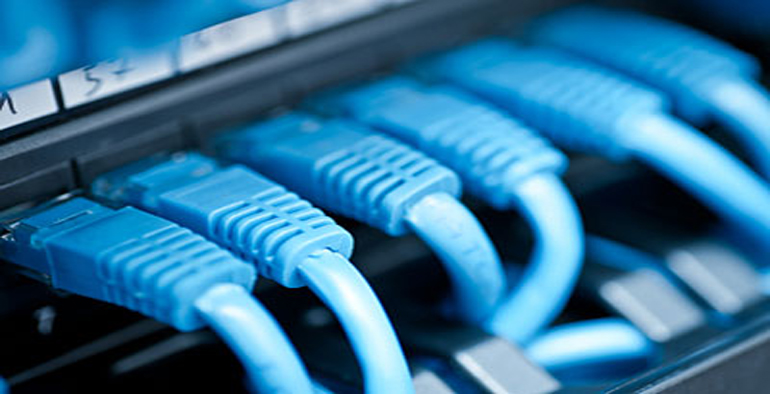 Toronto cabling provides a nationwide service for all cable installation and have set a high standard in the cabling field.
We are well experienced in our project management and provision of high quality products thus taking away the hassle of having to deal with many contractors.
Our expert technicians never rush in the work but use the suitable pace to consolidate your connections minimizing cable errors such as heat diversion, attenuation, improper termination, and pinching, all along the process.
All our installations are fully certified and tested granting an outright warranty cover above the industry standard.
And with service engineers working daily throughout local areas, you can rest assured that your installation is covered and services maintained to support you and your business.
Below is a slideshow of the major installation associated in cabling Toronto efficiently.
Data cabling installation
Data is an everyday mean of communicating, yet integral, part of any organization.
It's then paramount to ensure that the data cabling has the right cabling structure and the network infrastructure is in place.
This optimizes service and support given that systems can wear out, offices can get remoulded or better yet, business can open doors.
We focus on cabling Toronto qualitatively by installing scalable and flexible data networks to support your business future growth.
We provide data cabling installation services for companies of all sizes and types and the installation network extend over thousands of square feet encompassing hundreds of data points.
Our cabling tech provides different brands of low voltage network cabling services.
The data cabling services include; category 5e, Cat6, Cat6a, fiber-optic cable and un-shielded twisted pair.
We also use the latest home hubs and wall plates.
From the initial free survey through to design, installation and project management, our industrial protocols following see us provide sturdy and efficient network cabling environment that can last for decades.
We provide a complete network design and implementation incorporating wire and wireless connectivity, together with Cat 5 and Cat 6 data cabling service.
Even if it's repairing existing data installations, consider it done.